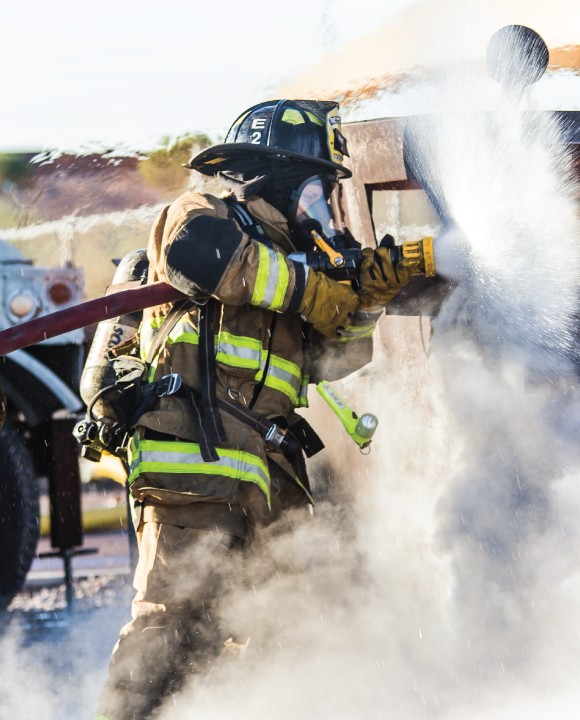 In 2016 Simon Fraser University (SFU) of Vancouver, Canada launched an education program designed specifically to support first responders after a staggering number of individuals in their national workforce committed suicide in the span of one year. These tragic occurrences sparked a systemic change within the Canadian legislature as well as recognition of broadly and urgently needed support programs for these workforces. The program supports first responders and others in a range of fields that are well known to face circumstances of crisis and trauma in their communities on a regular basis. 
The Program
SFU's program was one of the first of its kind, specifically designed with first responders' mental wellness in mind. It was methodically structured to provide educational tools and resources to these populations and was developed over two years with direct feedback from first responders and a national advisory committee. This program was also made intentionally accessible online to reach the broadest range of individuals possible.
It is a ten-course continuing education program and cumulates to approximately 300 hours of coursework covering topics such as mental health fundamentals, understanding addictions, and stigma reduction within organizational structures. This program is now accessible through SFU's First Responder Trauma Prevention and Recovery Certificate site.
Working to Make Recovery and Prevention Programs a Standard Practice
While no independent workplace, community, or country is perfect, we are all human and sometimes face intensely complex circumstances. The prioritization of resources and funding towards trauma prevention and recovery for first responders is a common area where organizations fall short. To organizations whose missions focus on saving the lives of others, it can sometimes feel counter-intuitive to pour precious resources into the recovery systems for their staff who are themselves not always in harms' way.
Heroism and Strength are Not Mutually Exclusive to Human Vulnerability to Trauma
We as a culture know distinctly that repetitive exposure to crisis situations (even as a rescuer), while honorable and rewarding, also almost inevitably takes its toll on first responders. Despite the transparent strength, courage, and resilience it takes to be a first responder, we cannot expect these communities to not also be human and become impacted themselves. If we ignore first responder's humanity and do not extend to them the same empathy they demonstrate to civilians, we as a culture are doing them an injustice and setting them up for failure or for a potential crisis of a different kind.
Making the Health of First Responder Organizations Sustainable 
For first responders themselves to be intrinsically and sustainably healthy, and in turn, for their organizations to consistently function effectively over time, we must invest in first responders' mental well-being. Otherwise, the organizations they exist in and the quality of services they provide can decline and can in turn become functionally unsustainable. Organizations that do not acknowledge or take into account mental and physical tolls known to exist in first responder professions can become consciously or unconsciously complacent to (and in extreme cases), complicit to the declining wellbeing of their staff. Legislative changes, in conjunction with programs like SFU's, can raise the bar and set a necessary standard of support and education. This will help facilitate change in expectations and cultural views of the basic rights and needs of first responders.
There are several resources for first responders nationwide and you can view them here. If you, or someone you know, is a first responder in the San Luis Obispo, Santa Barbara, or Ventura area there is a program that provides first responders and their families with free and confidential services called At Ease.
---
Help save lives and donate to our cause!
New Life K9s places service dogs with veterans and first responders with PTSD at no cost to the veterans and first responders.
---
References:
Fraser, A. (2016, Oct 11). SFU launches first online first responders trauma prevention and recovery program. University Wire Retrieved from https://www.proquest.com/wire-feeds/sfu-launches-first-online-responders-trauma/docview/1827603069/se-2?accountid=143111

Or:
https://the-peak.ca/2016/10/sfu-launches-first-online-first-responders-trauma-prevention-and-recovery-program/