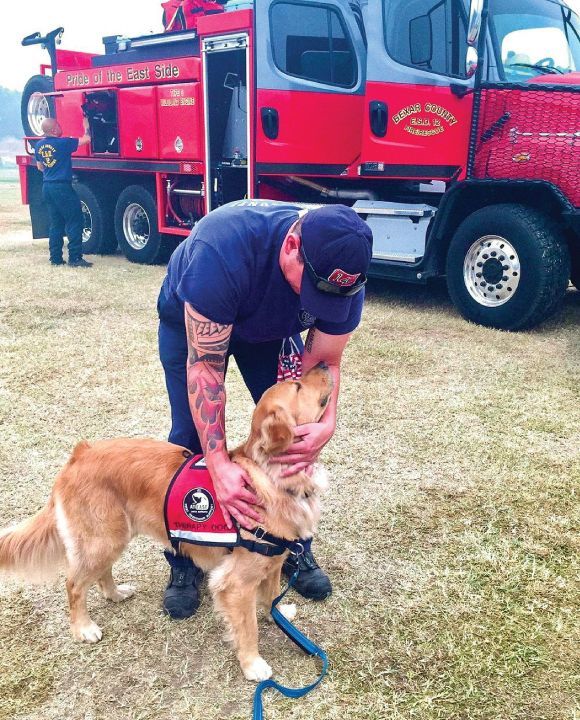 Some of the worst disasters of the last decade have occurred in California due to the increasingly devastating wildfires—disasters that impact the lives of local communities but also first responders. The largest California fire on record occurred in August 2020, ultimately consuming 1,032,648 acres according to the California Department of Forestry and Fire Protection. Each fire over the years has left a devastating and broadly spanning impact on California communities. 
Following California's most significant wildfires between 2017 and 2018, numerous research studies were conducted on the mental health impacts experienced in the aftermath of the events. Specifically, researchers looked at conditions like PTSD, depression, and anxiety in response to the disasters. It has been found that experiencing extreme events, such as wildfires can lead to mental health difficulties, though factors such as lifestyle and personality traits can play a role in an individual's resilience. 
Therapy Dog Support  
In December of 2017 during one of these wildfires, a member of the Alliance of Therapy Dogs, Denise Fitzgerald, identified a clear need for support within California first responder communities and organized a group of seven therapy dogs and their owners to visit firefighters at their base camp. Working together this small team was able to provide the firefighters a few moments of emotional relief from their fire control duties by interacting with the therapy dogs. At the time, hundreds of firefighters had been battling flames for weeks with little relief or contact with family. They were also processing the death of Cory Iverson, one of their colleagues who died in the line of duty.
Fitzgerald was also able to organize therapy dog visits with several other fire response units in the week following including a Red Cross evacuation shelter, a second base camp of firefighters, and a dispatch station working with ongoing fire reporting. Residing at the Red Cross Santa Barbara evacuation center were numerous individuals and families who had no idea what the state of their homes was or if anything would be left following the fire. Fitzgerald reported that the therapy dogs' presence and interactions brought smiles and a needed distraction to many of the displaced individuals during a time of great tension and stress. 
A New Life Alumna Visits The Creek Fire Basecamp
The Creek Fire of 2020 was one of the most devastating fires in California history burning a total of 379,895 acres near Shaver Lake. The fire started on September 4th and was fully contained by December 24th. With over a thousand firefighters and other first responders at the scene, it was necessary that these men and women were provided support.
We are so grateful and proud of all the therapy dogs that provided the much-needed support to all the firefighters during the Creek Fire. One of those therapy dogs was our very own, Donuts. Donuts and her handler Tony Pighetti, from At Ease Santa Barbara Founding Chapter, went directly to the Creek Fire basecamp. There, Donuts met and interacted with the first responders battling the fire. Tony said, "Donuts worked hard to bring a smile to these weary firefighters' faces." Even if some of the firefighters only interacted with her for a couple of minutes, Donuts was able to give them a break from it all in that short amount of time. To see Donuts in action at the Creek Fire basecamp, watch her on Live Rescue here.
Benefits of Canine Partnerships with Fire Stations
In the last decade, an increasing number of fire departments across the United States have begun to recognize the many benefits of therapy and service dogs both as support providers at the scene of a fire as well as when serving as permanent companions to their fire stations to improve mental health. For example, at Station 32 in Fairfax County, Virginia, a Goldendoodle named Wally has become a permanent station resource. Several members of their team were specifically trained to handle Wally, enough so that there was a skilled handler for each of the station's three shifts. Wally has trained and integrated so personally with the station's staff that he can now independently identify when a team member is stressed. Wally can now provide the station's staff with support or comfort without the individual having to seek it out. Not surprisingly, trained canine fire station representatives like Wally are known for their unique and specialized ability to increase department morale.
---
Help save lives and donate to our cause!
New Life K9s places service dogs with veterans and first responders with PTSD at no cost to the veterans and first responders.
---