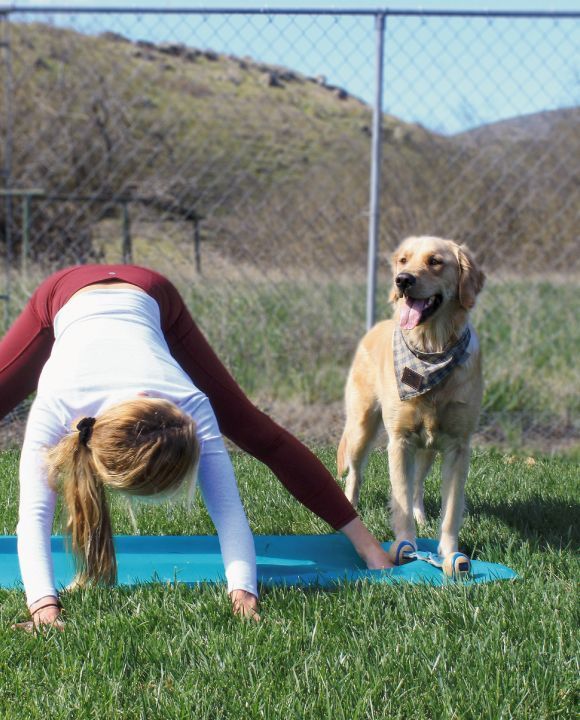 While the terms yoga and meditation have become common knowledge in today's Western cultures, some of the foundational methodology and scientific reasoning surrounding these practices' successful growth in Western society is not always conveyed clearly. For centuries, Southeast Asian societies where yoga originated, and other Asian cultures have been steeped with a sense of mystery to Western civilizations partially because of their geographic distance and language differences. Thus, Western society, even today, has a lot of curiosity regarding Asian cultural practices and traditions. For example, the customary Hindu word Namaste now used frequently in international yoga practices, representing a greeting honoring the opposite person or group, continues to maintain a unique or exotic presence in the English vocabulary.
Why is yoga so good for your health?
While yoga in some contexts encompasses religious elements, in the West it is primarily pursued for its demonstrable and consistent health and psychological benefits. Improving one's physiology and enhancing personal self-awareness and sense of well-being are intrinsic to its practices. Combined, these factors can be a strikingly powerful foundation for both physical health and mental wellness for numerous reasons. Research on the use of yoga and meditation in combating health difficulties such as anxiety, depression, high blood pressure, chronic pain, and many other related issues are receiving a great deal of attention. 
Physical and mental benefits explained
The most transparent benefits of yoga to an outside observer are the physical qualities it can improve such as flexibility, strength, and balance. However, what is not always immediately obvious is how the integration of sequential movements or poses and breathing patterns require an individual's full attention, essentially requiring a person to concentrate on the physical and mental task at hand versus outside stimuli or thoughts. The breathing aspect of yoga, like any focused physical activity, helps with task endurance, however, it can also be very calming to the human nervous system which can greatly influence symptoms such as anxiety or pain. 
Additionally, when there is conscious, methodical attention dedicated to an individual's breathing patterns and body positioning, these actions inadvertently make you more aware of yourself as a whole. "A person can be more fully present in the moment" is a phrase frequently used to depict the change in awareness arising from the heightened concentration and calm that practicing yoga and meditation on a regular basis can instill. For individuals struggling to feel in control of their emotions or life stressors, developing and understanding the skills which can directly calm their nervous system and help with focus during times of stress can be a real game-changer. 
Where to start?
If you are looking for free yoga tutorials, Yoga with Adriene, a YouTube channel with over 9 million subscribers and 500 different videos is a great place for both beginners and experienced yoga students. Her channel includes a very diverse range of yoga routines. This includes routines designed for the lower back, when you first wake up, when going to bed, or when you are seeking stress relief. 
DOGA: Yoga with dogs. Yes, it is a REAL thing. 
Doga, or dog yoga, first became popular approximately two decades ago in the early 2000s when a yoga instructor named Suzi Teitelman started to develop yoga routines that dogs could participate in with their owners. Doga uses traditional yoga concepts combined with dog fitness training concepts to help yoga enthusiasts with canine pets enjoy the benefits of yoga together. This style of practice uses shortened yoga routines to accommodate a dog's attention span and dog treats so as to help train them to participate in dog-appropriate yoga positions. Here you can watch Suzi demonstrate Doga on the Today Show. 
Dog Yoga Benefits:
Adds structured exercise, mental stimulation, and training opportunities for your dog
Can include stretching techniques beneficial for dogs with orthopedic issues
Increases bonding time with your pet 
Can reduce stress and anxiety in dogs 
Provides opportunities for socialization
Encourages dog owners to check in on their pet's health
Since the early 2000s other additional pet yoga practices have been developed to our great enjoyment and entertainment. These include yoga with goats, chickens, hamsters, cats, guinea pigs, and even snakes. If you are needing an extra smile today, look here to get a peek at what it is like to try yoga with baby goats. 
 
---
Help save lives and donate to our cause!
New Life K9s places service dogs with veterans and first responders with PTSD at no cost to the veterans and first responders.
 
---
References
9 benefits of yoga. Johns Hopkins Medicine. (n.d.). Retrieved October 20, 2021, from https://www.hopkinsmedicine.org/health/wellness-and-prevention/9-benefits-of-yoga. 
 
Union Lake Pet Services. (2019, July 29). Downward doggie: 5 benefits of Dog Yoga - Union Lake Pet Services Blog. Union Lake Pet Services. Retrieved October 20, 2021, from https://unionlakepetservices.com/blog/downward-doggie-5-benefits-of-dog-yoga. 
 
Velez, L. (2021, July 28). Doga 101: Benefits of dog yoga + poses to try. Honest Paws. Retrieved October 20, 2021, from https://www.honestpaws.com/blog/dog-yoga/.