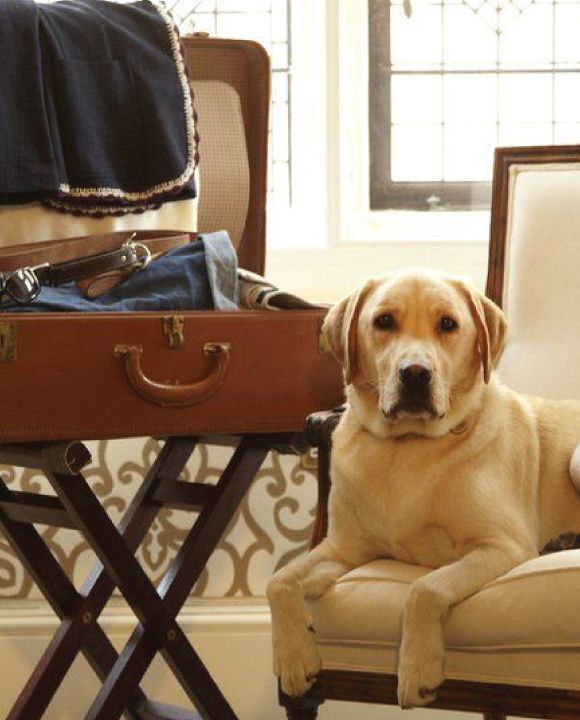 Whether you are a brand-new dog owner or someone who self-identifies your home as an unofficial dog sanctuary, we all come to recognize that traveling with our dog or dogs requires some additional planning in contrast to solo travel. However, with these added factors also comes the companionship of that wagging tail and special canine affection we all know and love. Thankfully, there are lots of hotels out there that share these perspectives and even numerous websites dedicated to helping dog owners find a place to stay that welcomes their canine companions.
Hotel Basics
When considering staying at a hotel with your dog, there are several factors to be aware of when shopping around for your ideal location. A few of these topics are:
The number of dogs allowed per hotel room, often this is 1-2 pets maximum.
Pet stay fees can vary widely from hotel to hotel. Some hotels don't charge a fee and others can charge from $10-$50 per night/or a one-time fee to help balance out the cost of additional cleaning. Sometimes for extended stays, hotels may have a fee cap of $50 per month. NOTE: Often service dogs are exempt from these fees, but to be sure you should ask before booking. 
Be aware that pet-friendly hotels can cater to multiple types of animals – dogs, cats, rabbits, etc.
The size or weight class of the dog might matter depending on the hotel. There are hotels that advertise as big dog-friendly, small dog-friendly, or with no restrictions on weight or breed.
Some hotels require that your present vaccination records upon arrival. 
Often there is the requirement that your pet can never be left alone in the hotel room. 
Before booking a hotel, it is good to formulate a list of your own pet requirements, check the hotels published online pet policies, and make a list of questions to call and ask the hotel staff before committing. This is to help prevent surprise policies or fees upon arrival. 
Websites Catering to Pet Hotel Planning
BringFido.com 
• Includes custom hotel ratings and detailed descriptions of accommodations
• Not limited to the United State, includes international listings as well 
• Lets you know if a hotel has an established outdoor play area for dogs or if a rental property has a fenced-in backyard 
• Includes pet stay fees at hotels 
• Includes search tools for dog-friendly restaurants 
 
Petswelcome.com
• This site allows you to search not only by location but by cost, pet type, and size
• Includes pet-friendly vacation rental lists
• Has a road trip planning feature
• Includes some international locations 
• Marketing photos that will make you smile
 
PetFriendyHotels.com
• Has pet-centered search features such as fees, custom ratings, property types 
• Also has broader search features such as military/government rates, senior discounts, etc.
• International search abilities 
• Search abilities based on landmark travel goals
• Allows you to filter more general hotel features in addition to pet features 
Pet Travel Check List 
The American Kennel Club also has a wonderful article called: A Guide to Dog-Friendly Hotel Chains in the United States with great pro tips for choosing hotels. This includes a recommended list of travel items:
Collapsible travel bowls + food and water
A leash
Comfort blankets with familiar smells
Chew toys for stress release 
Potty bags
Airline-approved pet carrier (Pro tip: your pet should already have slept in this carrier beforehand)
 
---
Help save lives and donate to our cause!

New Life K9s places service dogs with veterans and first responders with PTSD at no cost to the veterans and first responders.