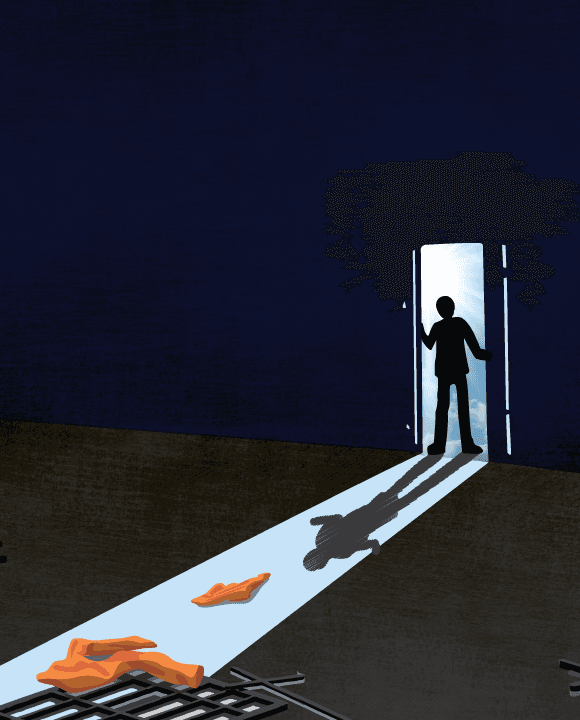 Employment
Most of us who are old enough to be part of the workforce are aware that employers consider your history or in some cases criminal record when looking to hire someone or eliminate them from their pool of applicants. This is a significant hurdle for justice-involved individuals who are trying to steer themselves on a new path. This is especially true for those who have a felony conviction for more serious crimes. 
What Is Being Done to Improve Employment Outcomes?
There are a few different steps which have been made to help combat these challenges, but there is still plenty of room for improvement. 
Tax Incentives for Businesses
For example, the United States government offers tax incentives to employers who choose to hire individuals from communities who are confronted with significant barriers to employment. 
 
Ban the Box Movement
Additionally, there is a national movement called "ban the box" (or ban the checkboxes on applications relating to criminal history). To provide further context, it is a movement to adjust employment application processes by removing employer questions about criminal records as well as background checks until after most of the screening process has been completed. This is with the goal that these applicants will be more objectively compared and considered. 

As of 2021, approximately 150 cities and counties as well as 37 states have chosen to incorporate the "ban the box" policy to encourage employers to first examine a candidate's qualifications before running criminal record checks or asking applicants about this type of background. 
 
The "Fair Chance to Compete for Jobs Act of 2019" was also introduced when the National Defense Authorization Act became law in December 2019, effective December 2021.  This act is used to prohibit the majority of federal agencies and contractors from seeking information on an applicant's arrest and conviction record until after they are conditionally offering a job to the applicant. 
Housing Issues 
Similarly, to the steps in a job application process, there are often background checks to applying for housing. Sadly, it is not uncommon for landlords to refuse to rent to justice-involved individuals as they don't fall into what is described as protected classes under anti-discrimination laws. Some examples of protected classes/characteristics regarding discrimination are race, religious belief, age, sex, disability, and veteran status. 
When faced with these difficulties, a justice-involved individual might only be left with housing from family or friends. Depending on a person's circumstances, this can be a positive support experience, or it could potentially land an individual back in a negative living environment with those who contributed to them being incarcerated. The lack of housing available to individuals with a criminal record is a documented influencing factor on homelessness and recidivism in justice-involved populations. 
Fair Housing Act
Back in 2016 in an effort to fight discrimination, the Department of Housing and Urban Development proposed adding features to the Fair Housing Act that would put landlords in a position to face civil lawsuits. However, only if it could be proven that a landlord's refusal to rent to those with criminal records disproportionately harmed protected minority groups. 
Reentry Programs 
Another housing option that is typically funded by nonprofits is reentry programs or programs such as halfway homes. These are designed to try and help individuals who are justice-involved to transition into a stable environment when resettling outside of an institution and ultimately be more successful. 
Education 
A less prominently known difficulty of individuals reentering society after incarceration is lack of education, which can be an important factor when obtaining employment. In contrast to the broader population which is estimated to have 14% of adults in the United States who haven't obtained a high school diploma or GED, some research supports that this number is much higher within incarcerated populations.
This is demonstrated by a research study conducted in 2014 by the International Assessment of Adult Competencies (PIAAC) which found that approximately 30% of convicted felons surveyed out of 1,300 individuals had not obtained a high school diploma or GED. 
While there is gradual progress in providing better funding for prison education programs, there is little consistency between state programs, and lack of access can make it difficult for individuals to continue their education. 
Voter Disenfranchisement 
In recent years, a very hot topic has been whether justice-involved individuals should retain their right to vote or have it returned to them under certain circumstances. While this may not seem as significant as finding employment or housing, this limits the voices of millions of individuals from being able to contribute to their government, often for the entire duration of their life. Ultimately though, these decisions can come down to the choices of each state government to determine whether or not an individual's right to vote will be reinstated.
 
---
Help save lives and donate to our cause!

New Life K9s places service dogs with veterans and first responders with PTSD at no cost to the veterans and first responders.
---
Citations:
Erstad, W. (2018, April 17). Life after prison: 4 barriers to societal reentry that come with a felony conviction. Life After Prison: 4 Barriers to Societal Reentry that Come with a Felony Conviction | Rasmussen University. Retrieved April 8, 2022, from https://www.rasmussen.edu/degrees/justice-studies/blog/life-after-prison/ 
Avery, B., & Lu, H. (2021, October 1). Ban the box: U.S. cities, counties, and states adopt fair hiring policies. National Employment Law Project. Retrieved April 13, 2022, from https://www.nelp.org/publication/ban-the-box-fair-chance-hiring-state-and-local-guide/ 
Longley, R. (2020, November 30). What is a protected class? ThoughtCo. Retrieved April 13, 2022, from https://www.thoughtco.com/what-is-protected-class-4583111 
Wiebe, J. (2019, August 19). Ban-the-box laws by state: A guide for employers - gusto. Gusto. Retrieved April 14, 2022, from https://gusto.com/blog/hiring/ban-the-box-states