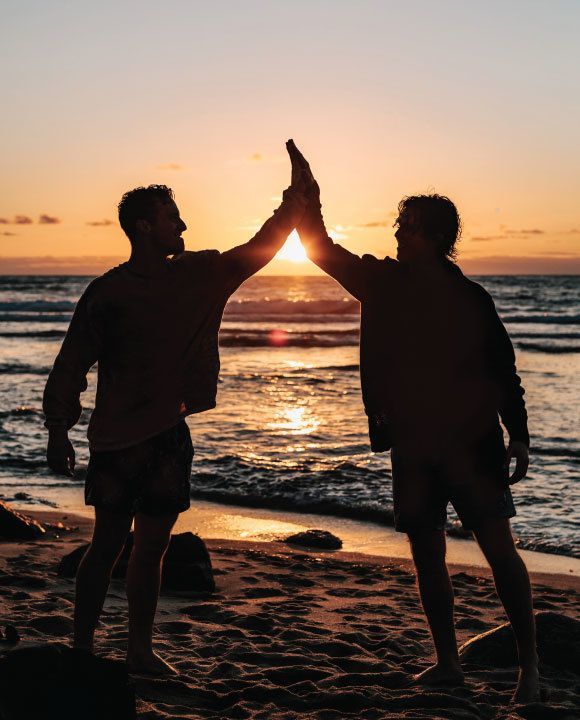 Alpha Academy is a sibling organization of New Life K9s whose mission is to provide Christian-based mentorship to students who are struggling to find a positive life direction. Both New Life K9s and Alpha Academy are run by a parent nonprofit organization called the Son Care Foundation. Alpha Academy provides both residential and non-residential mentorship programs to young men between the ages of 18 and 25, who are looking for guidance in figuring out their lives. This program exists at no cost to the participants, but also has rigorous guidelines and requirements for those in the residential program.  
This mentorship program for students coexists with a mentorship program for men who were previously incarcerated, are now paroled, and have participated in the New Life K9s program for at least two years. These justice-involved individuals have developed a strong relationship with New Life K9s staff, come highly recommended by prison staff, and are working hard to create a new life. 
Alpha Academy's residential program provides a home for its participants, typically for six months depending on the needs of the individual. Here they share a house with 2-5 other young men who are also developing work skills, volunteering, and participating in weekly mentorship sessions. The participants all contribute to maintaining their shared living environment during their residence. 
Mentorship - One-on-one mentorship occurs on a weekly basis and can include assignments such as self-reflection activities, reading or video assignments, and the development of personal goals. There are also weekly group meetings to discuss progress and learning material. Some topics which are covered in mentorship are budgeting, academic planning, time management, conflict resolution, healthy relationship dynamics (family/friends/romantic), work-life balance, boundaries, spirituality, and emotional health. Mentorship takes up approximately four hours per week. 
Work Requirements – Each program participant has a part-time job whether it be a pre-existing role or one established while in the program with the assistance of mentors or staff. The goal is for members to save money during their stay and to develop new work skills. 
Volunteer Requirements – Every participant volunteers to support one or more of Sun Care Foundation's programs for 4 hours each week. There are also opportunities to learn about various trades through the maintenance department if one so chooses. 
The non-residential program is designed for individuals who are seeking guidance for personal growth but have other commitments such as work, school, or already established housing making the residential program not ideal. While in this program, an individual will typically meet once a week with a mentor for approximately 60 minutes. There is also the opportunity to join a weekly group mentorship meeting. Similarly, to the residential program, a participant will receive mentorship on a wide range of topics such as: developing personal and professional goals, understanding, and establishing healthy relationships, budgeting/ finance, academic planning, and emotional health. It is important to keep in mind though that these mentors are not specialists or clinicians for substance abuse or mental health counseling. Also, while Alpha Academy is a Christianity based organization, the program doesn't impose a particular religious view on any of its participants. 
Ideal Candidates for the Alpha Academy (Men ages 18-25)
Someone struggling to move forward in life and is "spinning their wheels". 
A person in college who is uncertain if they are happy with their chosen path. 
Someone who wants to establish a clear path before committing to a career. 
A man who has made mistakes in school or with his family and needs to reorganize his life. 
Seniors in high school who are not ready to immediately go to college but are looking for a way to grow. 
What Alpha Academy Wants its Participants to Learn 
How to make a life plan and develop the self-discipline to follow it through. 
How to develop a better sense of personal identity built on truth.
How to make relationships in your life healthy.
What to do with unhealthy relationships with family, friends, or significant others.
What skills do you need to grow and find more success?
What is your place within your own community? 
Learn more about Alpha Academy here!
---
Help save lives and donate to our cause!

New Life K9s places service dogs with veterans and first responders with PTSD at no cost to the veterans and first responders.