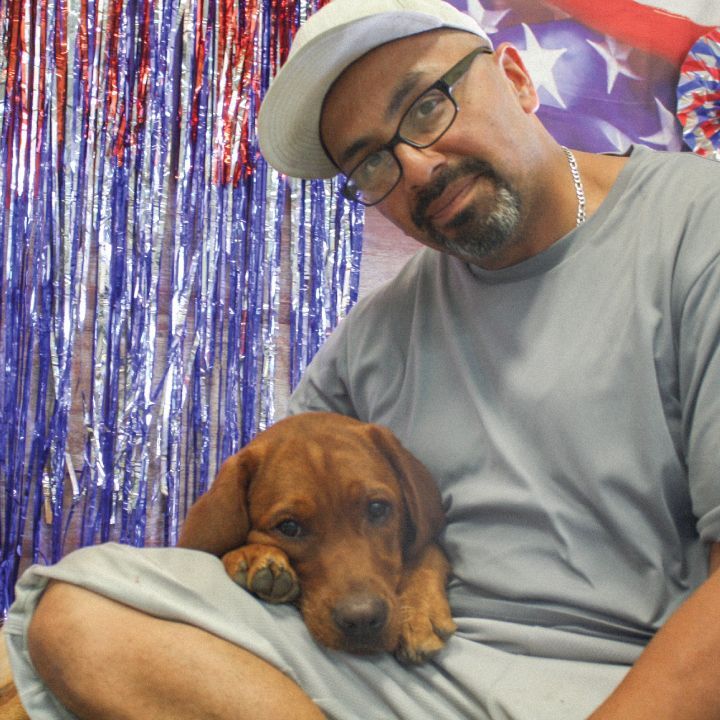 Using dogs to help rehabilitate inmates has had amazing outcomes due to its therapeutic power. The strength of the human-canine bond transcends the walls of prisons. 
In this week's post, we will take a brief look at how dog-training programs (DTP) in correctional facilities got their start.
Beginnings 
The story begins at Lima State Hospital in Ohio. In 1975, a resident at the hospital adopted an injured bird. The adoption of the bird caused a noticeable change in the patient's behavior. This led to the hospital starting an animal therapy program. The hospital observed ‌that the therapy program helped reduce violence, the need for medication, and suicide rates. 
In 1981, the first official dog-training program began at the Washington Corrections Center for Women (WCCW). Sister Pauline, a woman who had been on the streets and experienced trauma, helped found Prison Pet Partnerships. Sister Pauline experienced the healing power of the canine bond first-hand, with her German Shepherd, Joni. She then partnered with the Washington Correction Center to begin a novel rehabilitation program where inmates would care for and train homeless dogs. The dogs would later be paired with people with disabilities or who suffered from trauma. The program was called Prison Pet Partnerships.
Since the founding of Prison Pet Partnerships, dog-training programs in prisons have popped up all over the country. 
The popularized use of dog-training programs is no surprise since there are many benefits to using DTPs for both the inmates and the dogs. Benefits include:
Reduction in recidivism
Helps rehabilitation
Improves behavioral health
Improves mental health 
Reduces violence
Provides skills to inmates
About New Life K9's dog-training program
New Life K9s provides veterans and first-responders with life saving service animals at no cost. You may already know that New Life K9s positively impacts both veterans, first-responders, and inmates. 
Our dog-training program helps dogs become service animals to people who truly need them. On the flip side, inmates get a new lease on life by providing the training. The positive impact of this program is amazing. Please visit our Inmate Impact page to learn more, watch inmate testimonials and learn more about the inmates who train our future service dogs. 
Final Thoughts

As of today, there are more than 290 dog-training programs in the United States prison system or similar programs. With all the benefits it provides it really is not surprising. The great thing about DTPs is that it helps both the dogs, future owners of the dogs and the inmates who train them. To stay up to date on our blog posts, please visit New Life K9s Blog.
---
Help save lives and donate to our cause!

New Life K9s places service dogs with veterans and first responders with PTSD at no cost to the veterans and first responders.
---