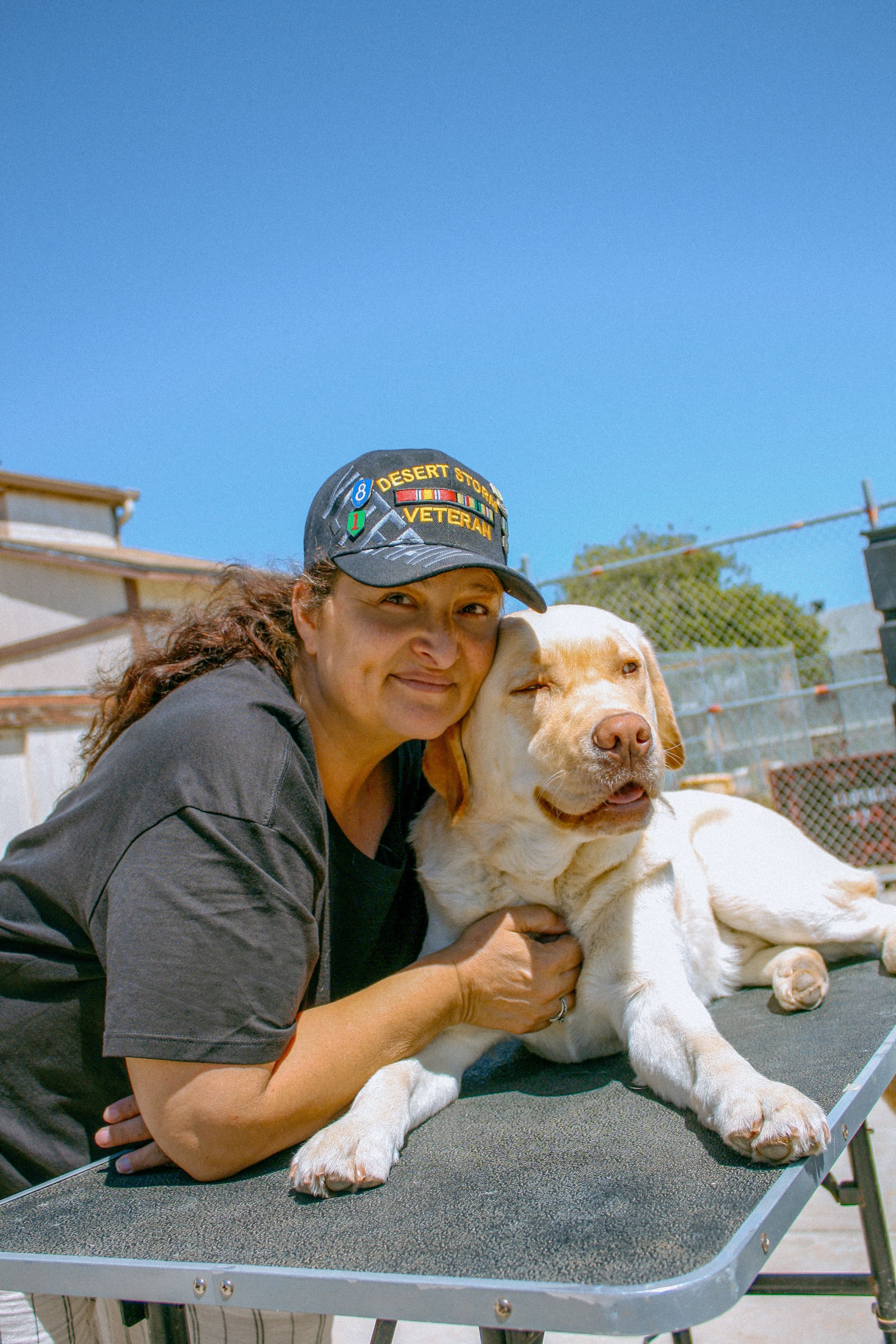 National Service Dog Month, also known as National Guide Dog Month, is celebrated in the month of September. It is a month devoted to celebrating and honoring the dogs that work hard to give people with disabilities greater freedom and independence. 
What is a Service Dog?
Service animals are dogs specially trained to mitigate the symptoms of a disability. Service animals come in different shapes and sizes and are trained to perform specific tasks. For example, a service animal can be trained to be a diabetic alert dog, a mobility dog, or a dog to mitigate the symptoms of post-traumatic stress disorder (PTSD). Service animals not only help with disabilities, they build confidence, independence, and companionship.
History of National Service Dog Month
Dick Van Patten, an American actor, formed National Service Dog Month in 2008.
Dick Van Patten is the co-founder of the pet food manufacturer, Natural Balance. He was able to see first-hand the power of guide dogs after visiting a dog school. The dedication it takes to train animals to be service animals and also the dedication that the dogs had to help humans amazed him. This led Van Patten to take action as an advocate.
In 2008, Dick Van Patten partnered with the Petco Foundation to launch a fundraising campaign through their retail stores. This effort later blossomed into what is now known as National Service Dog Month. September is now a month to help raise awareness, support and celebrate the service dog cause.
About New Life K9s and How to Help
We encourage you this month of September to learn more about service animals and the amazing human-canine bond.
If you are interested in donating or helping New Life K9s, here's a bit more information about us: 
New Life K9s is a non-profit organization that provides service dogs to veterans and first responders with Post Traumatic Stress Disorder. Our mission is to save lives through the healing power of the human-canine bond. Service dogs are placed with recipients with PTSD, at no cost to them. These animals help veterans and first responders gain independence in their lives, help heal, regain trust, and re-engage in the world. Pairing a service animal with a veteran or first-responder in need helps lower the risk of suicide, medication used, and homelessness.
Our mission and goals are made possible thanks to generous donors, supporters, and volunteers. If you would like to give to our cause and help a veteran and first responder in need, please visit our How to Help page. There are several ways to give, including donations or volunteering. There are many ways to give to New Life K9s including making an online donation, purchasing inmate artwork, purchasing items from our Amazon wishlist, or even purchasing coffee. As always, thank you for your support!
Final Thoughts
As the month rolls on, take a moment to appreciate and love the four-legged friends in your life, and especially think about the service dogs who dedicate their lives to helping those with disabilities. These pups truly deserve love and appreciation.
---
Help save lives and donate to our cause!

New Life K9s places service dogs with veterans and first responders with PTSD at no cost to the veterans and first responders.
---