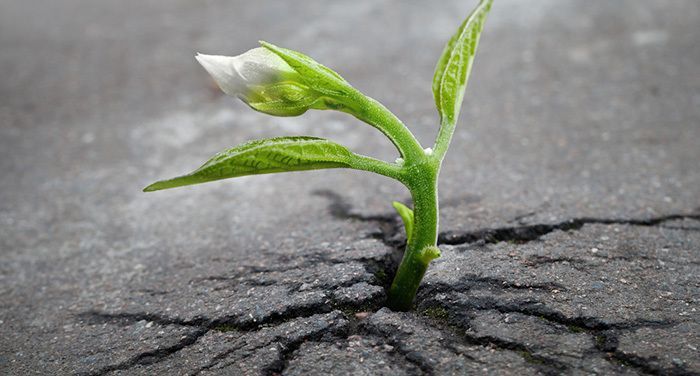 Recovering from trauma can sometimes feel like an impossible task. However, trauma informed support programs and services can help. There are many organizations that have specifically designed services for veterans and first responders following combat, as well as for cumulative trauma developed over many years of service. Read here to learn more about post-traumatic growth models for veterans and first responders. 
The Use of Post-Traumatic Growth Models for Veterans and First Responders
Over the last thirty years a phenomenon observed in individuals recovering from trauma, titled post-traumatic growth (PTG), has been increasingly researched and incorporated into trauma treatment and recovery programs for combat veterans, first responders, and their families. 
This phenomenon gives new perspectives on what helps individuals to move forward and find meaning in their lives following traumatic experiences. 
Understanding growth models and how they work is just one of many strategies/or tools that individuals with trauma can utilize in their recovery process. 
What is Post Traumatic Growth? 
The Post-traumatic Growth Model is a phenomenon in which some individuals experience a positive psychological change after experiencing a life crisis or traumatic event. It doesn't deny the distress that occurs with trauma but demonstrates that adversity can unintentionally lead to changes in understanding of oneself, others, and the world. This phenomenon can co-exist with post-traumatic stress disorder.  
History
The Post-Traumatic Growth phenomenon was first coined in the 1990s by psychologists Richard Tedeschi and Lawrence Calhoun. Tedeschi, Calhoun, and their colleague Arnie Cann at the University of UNC Charlotte together identified growth patterns of individuals struggling with adversity and grouped them into five categories: 
Changes in how an individual relates to other people
Recognition of new opportunities, priorities, or pathways in life
Greater appreciation for the value of one's own life, and life in general
Recognition of one's own strength
Spiritual or existential development 
Facilitating Post Traumatic Growth 
Since identifying certain behavioral patterns in those recovering from trauma, Tedeschi and Calhoun have worked to develop strategies for facilitating post-traumatic growth. 
They suggested that growth can be facilitated through what is described as 'expert companionship' or in other words, companions who can be professionals or individuals who are identified as understanding what it is like to experience trauma and its aftermath. A companion could be a friend, family member, or clergy member. 
These expert companions can listen fully to an individual's experience and function as a mentor of sorts to navigate constructively through the pieces of their trauma and help them to establish a new life narrative. 
To learn more about the steps used to establish a new life narrative, check out Tedeschi and Calhoun's article on Post-Traumatic Growth. 
Boulder Crest Foundation 
One example of an organization that uses the Post Traumatic Growth model in its programs is the Boulder Crest Foundation. This organization is chaired by Dr. Tedeschi and is supported in his work by the institute's Vice Chair, Dr. Bret Moore who is a former Army psychologist and who has experienced deployment. 
Boulder Crest was founded by Ken and Julia Falke in 2010 after recognizing a need for greater care and support for veterans returning from Iraq and Afghanistan as well as their families. 
Ken has had his own personal experiences with trauma and post traumatic growth while serving in the US Navy Explosive Ordnance Disposal (EOD) community for two decades, ultimately retiring as a Master Chief Petty Officer. 
Ken and Julia invested 37 acres of their own property as well as made a personal financial investment to establish Boulder Crest Foundation. Ultimately, Boulder Crest has developed a new approach to help veterans, first responders, and their families to shape struggle into strength. This program method is called PATHH or Progressive and Alternative Training for Helping Heroes. 
Boulder Crest Warrior PATHH programs take place in in nine different locations across the United States including: 
Virginia
Arizona
Florida – Partnered with Gratitude America
Georgia – Partnered with Camp Southern Ground
Maine – Partnered with Travis mills foundation
South Carolina – Partnered with Big Red Barn Retreat
Arkansas – Partnered with Sheep Dog Impact Assistance
Washington State – Partnered with Permission to start dreaming foundation 
New Life K9s
Service dog partnerships facilitated by organizations like New Life K9s are also a very effective tool for helping individuals struggling with PTSD as their purpose is to help their handler sustain greater levels of independence and healing. Service dogs also often help their handlers to re-engage in the world around them and to work to rebuild a sense of safety and trust in the communities around them.  Service dogs can also be effectively trained to identify and help their handler work through some of the symptoms and feelings of isolation, anxiety, and general distress associated with trauma.
---
Help save lives and donate to our cause!

New Life K9s places service dogs with veterans and first responders with PTSD at no cost to the veterans and first responders.
---
Citations:
Nonprofit for veterans and First Responders. Boulder Crest Foundation. (2022, September 16). Retrieved September 19, 2022, from https://bouldercrest.org/ 
Tedeschl, R., & Calhoun, L. (2013, September 24). Tempered by Fire. Psychology Today. Retrieved September 19, 2022, from https://www.psychologytoday.com/us/blog/beyond-resilience/201309/tempered-fire 
Tedeschi, R. G., & Calhoun, L. G. (2016). Posttraumatic growth. Posttraumatic Growth - an overview | ScienceDirect Topics. Retrieved September 20, 2022, from https://www.sciencedirect.com/topics/medicine-and-dentistry/posttraumatic-growth