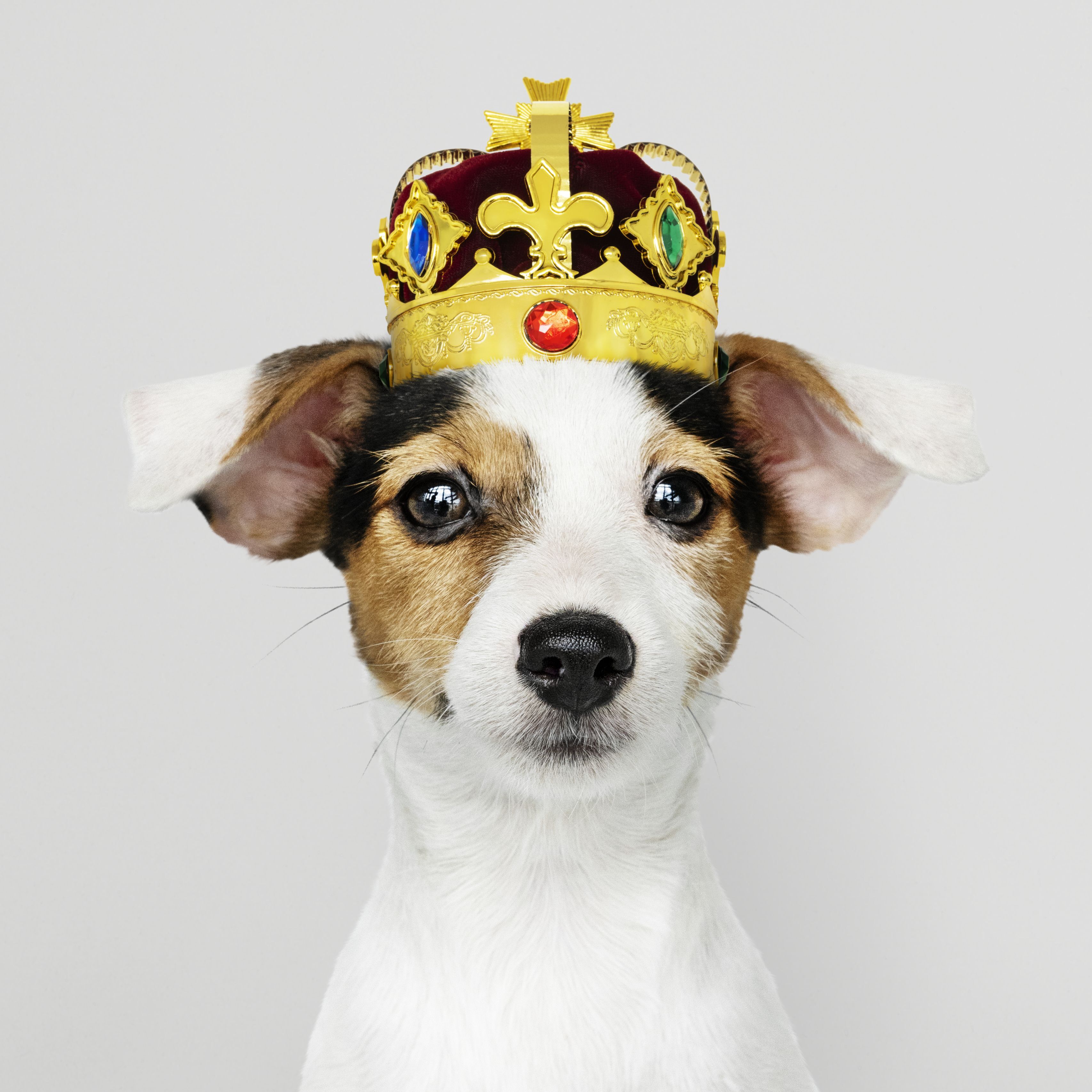 We could probably name at least five dogs from movies or shows we've watched where there are famous dogs such as Beethoven, Toto, Marley, Old Yeller, Lassie, and Scooby Doo, and the list goes on even further. Believe it or not, there are famous dogs who have never been in show business, yet they have impacted the lives of their owners and others.

Queen Elizabeth II has been known for having dogs for most of her life. Her favorite breed was the Corgi. Dookie was the Queen's first Corgi dog she received for her 18th birthday. And since that time, she has owned over 30 Corgis. The Queen's dogs went everywhere she went, and one day they could comfort Dr.David Scott while he had a PTSD attack. He was a surgeon who had recently returned from Syria.

Bretagne, a golden retriever, was a disaster service dog who helped search for people after the 9/11 attacks. She was considered a hero at ground zero. Bretagne was known as a sniffer dog as she went through the ruins at ground zero. In addition to her ability to locate remains from the 9/11 scene, she also comforted the many volunteer workers while they worked to find survivors. Since 9/11, there has been significant growth in therapy dogs helping in disaster relief situations like hurricanes, tsunamis, school shootings, and more.

Smoky, a four-pound Yorkshire Terrier, is famous for roaming the hospitals during WWII and offering comfort to wounded soldiers. Smoky is believed to be the very first therapy dog. New Life K9s is a non-profit organization specializing in training service animals and facility
dogs. The dogs are placed free of charge to veterans and first responders who have PTSD. These dogs have reduced suicide rates, enriched relationships, decreased the need for medications, and more.

Blitzen, a Labradoodle, got his name because he was born on a cold December day. He is a famous dog for Terry, who is a Navy veteran. Terry was united with Bitzen in 2020 and has been grateful to have another dog help him through his daily tasks.

Eddie, a yellow lab, is famous for helping Greg, a retired police officer of 18 years. During Greg's career as a police officer, most of his time was spent as a crime scene investigator. Greg was diagnosed with PTSD and tried many approaches to help relieve his symptoms, but none
helped until he met Eddie. As Greg said, "My entire life drastically changed for the better. I was finally able to go back out into the world and do everything that people take for granted: grocery shopping, concerts, movies, restaurants, going out with friends and family, etc. As a result, not only do I benefit from having Eddie, but my friends and family benefit too because they have me back."

As you can see, famous dogs don't just come from Hollywood. Of course, those pups win us over on the big screen, but there are many famous dogs who have never appeared in a feature film. Famous dogs come from many sources like movies, disaster relief areas, service dogs, PTSD survivors, and more. Please take a look around; I bet you know of a dog that is famous to someone!
Sources:
Bovsun, Mara. "The Legacy of 9/11 Dogs." American Kennel Club, 7 Sept. 2022,
www.akc.org.
Kim, Juliana. "What Will Happen to Queen Elizabeth's Beloved Corgis?" Npr Europe, 9
Sept. 2022, www.npr.org.
Kriss, Randa. "Queen Elizabeth II's Royal Pembroke Welsh Corgis." American Kennel
Club, 3 Mar. 2023, www.akc.org.
newlifeifeK9s.org; Recipient Testimonials