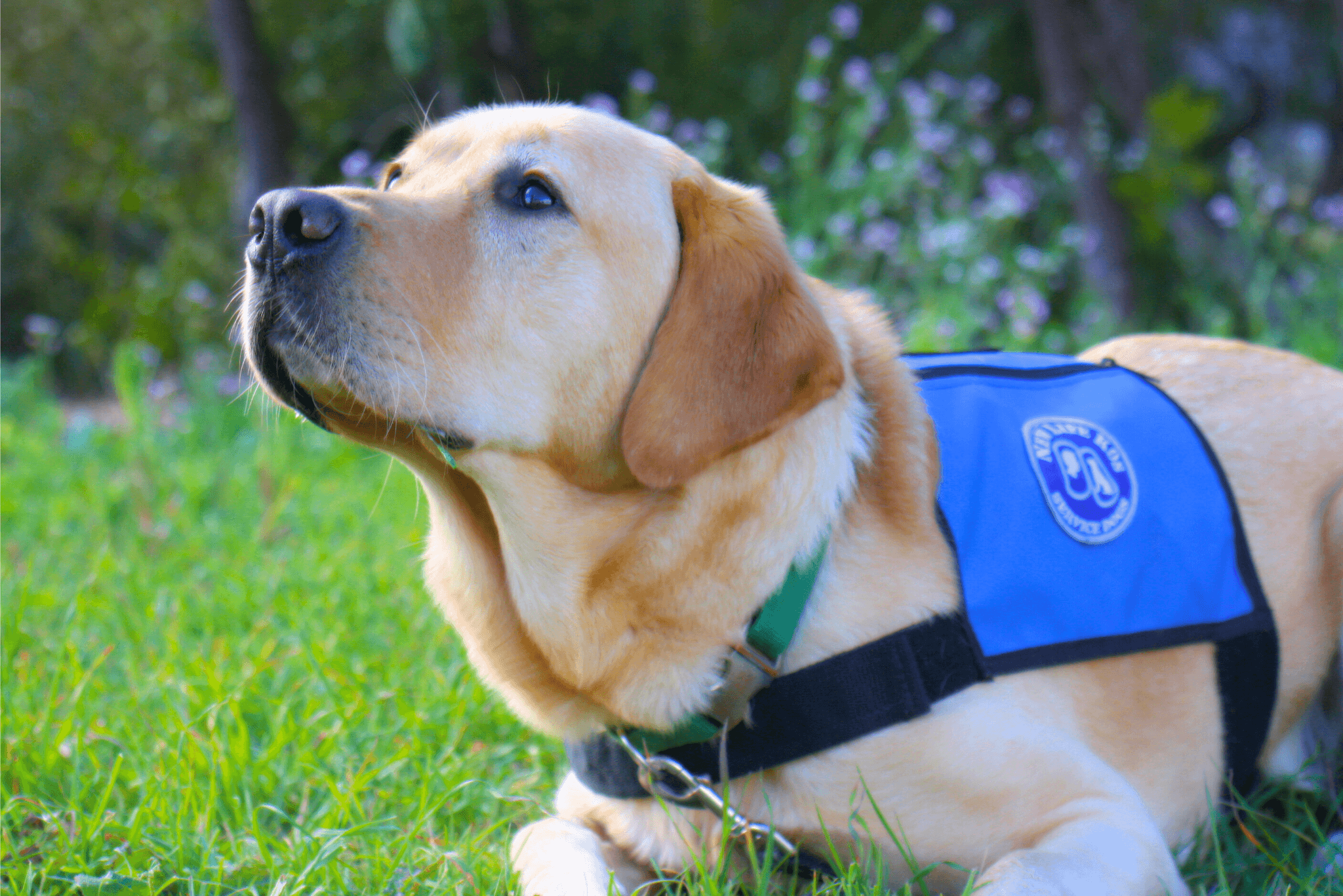 Although there are different types of service dogs for various disabilities, mobility assistance service animals are some of the most recognized service animals. All service animals play an imperative role for those who need them, but this week, we will focus on the importance of service animals in mobility assistance.
What is mobility impairment?
People who have a mobility impairment, are those that can most benefit from mobility assistance service animals. According to accessibility.com, mobility impairment is defined as, "...the inability of a person to use one or more of his/her extremities, or a lack of strength to walk, grasp, or lift objects…" Mobility impairment makes it difficult for a person to move freely and have his/her own independence. It is also important to note, that mobility impairment can be either permanent or temporary.
Mobility impairments can be caused by a myriad of reasons, including:
Amputation
Arthritis
Spinal cord injuries
Cerebral palsy
Neuromuscular disorders
Orthopedic impairments
Paralysis
Stroke
Muscular dystrophy
Multiple sclerosis

This list is just a few of the most common mobility impairments, and it is important to note that these impairments can either be temporary or permanent. People who have mobility impairments can use various mobility devices to help with mobility, including:
Canes
Scooters
Wheelchairs (manual or power)
Crutches
Braces
Service animals

So, what exactly is mobility assistance? Mobility assistance is the use of mobility aids to help people with mobility impairments.
What is a Mobility Service Animal?
Considering how amazing dogs are, it is no surprise that they were chosen as some of the first service animals.
A mobility service animal or service dog is a dog specifically trained to do work and perform tasks that help with mobility impairments.
The first mobility service animal in the US was Buddy the service dog, Morris, and his handler along with Buddy were a duo that made history blazing the trail as the first seeing-eye dogs in the United States. Although Buddy is cited as one of the first seeing-eye dogs in the US, the first documented seeing-eye dog was a Spitz in 1788. From this time, service animals have grown in popularity and have been recognized as legitimate medical equipment.
How mobility service animals help people with mobility disabilities
Mobility service animals help people get around and do things they would normally have trouble doing, but how exactly do they help?
Mobility assistance service animals are trained to do many tasks pertaining to mobility assistance, including:
Retrieving items
Opening/closing doors
Providing support while climbing or descending stairs
Providing support and stability when rising
Providing support while dressing or undressing
Hitting elevator buttons
Turning lights on and off
Carrying items
Final Thoughts
Service animals never cease to be absolutely amazing. The many ways man's best friend continues to help humankind is never short of brilliant. Dogs not only aid people with disabilities with their work and tasks, but they give love, companionship and freedom as well. We hope you keep coming back to read more great dog content at New Life K9s blog.