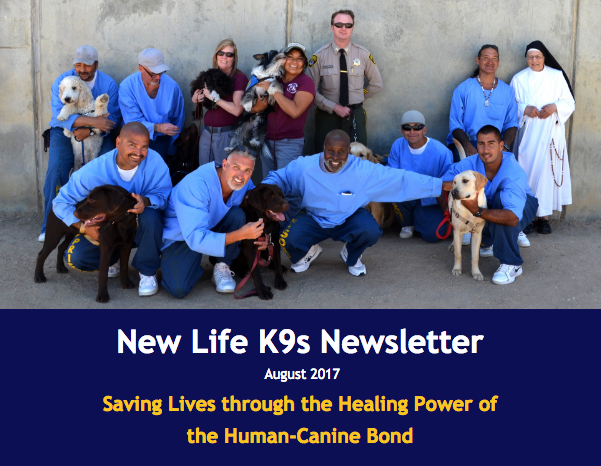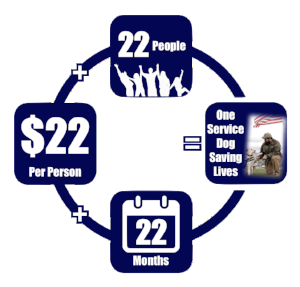 Check out Jett's Fundraising Page and Join his Team to Support his efforts in becoming a Service Dog! 
---
New Life K9s Newest Bergin University Graduate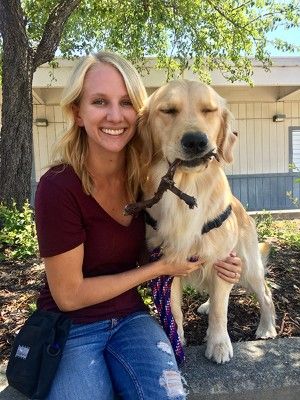 New Life K9s has been growing and due to that growth we were in need of some more help. We are excited to announce that we have hired Courtney McNeil to assist us in our mission. 
Courtney is originally from Exeter, CA and moved to San Luis Obispo to attend Cal Poly. She graduated with a degree in child development and a minor in psychology. Courtney always had a passion for dogs growing up and volunteered at a service dog organization in Woodlake, CA when she was younger. Courtney always knew she wanted to work with dogs, so after graduating from Cal Poly she attended the Assistance Dog Training Seminar at Bergin University where both Nicole and Rosa attended. 
Courtney started as a volunteer at New Life K9s and is a puppy raiser for Jud, one of the dogs that is currently being taught to become a service dog. We are very happy to have Courtney on our team!
---
Meet New Life K9s Newest Puppy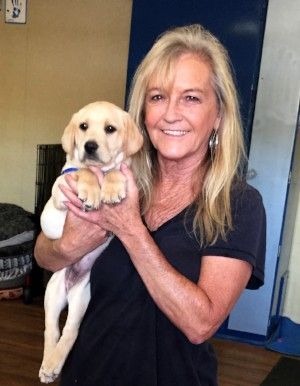 Jett was born on May 14th, 2017. He is a yellow Labrador Retriever. Jett was named after Janet Jett, a volunteer that has been dedicated to helping make New Life K9s mission possible. We wanted to show our appreciation for everything Janet does for New Life K9s so we were happy to name a future service dog after her. Jett's inmate teachers at California Men's Colony are Tim and Jovanie.
---
Sister Pauline Quinn Visits our Inmates!
Sister Pauline Quinn to us is known for creating the first service dog program inside a prison. Sister Pauline had a very rough start to life but persevered through to ensure her impact on the world was life saving. She has been an inspiration for the New Life K9s program and made the possibility of New Life K9s working with the California Men's Colony a reality. 
Sister Pauline visited the inmates at California Men's Colony (CMC) in San Luis Obispo, and the inmates at the Correctional Training Facility (CTF) in Soledad. The inmates truly enjoyed meeting the person that made the prison dog program possible. 
The inmates at CMC put on a demonstration for Sister Pauline to show her some of the skills that the New Life K9s service dogs have been learning. Sister Pauline is very humble and encouraged all of the inmates that their work is saving lives. 
It was an honor to do this demo for her for all she has been through, overcome and all the dog programs she has started. To me she is a very intelligent hard working woman that earned everything she has received.  
-Inmate Teacher Andy G.
Read more about Sister Pauline Quinn by ordering her book.