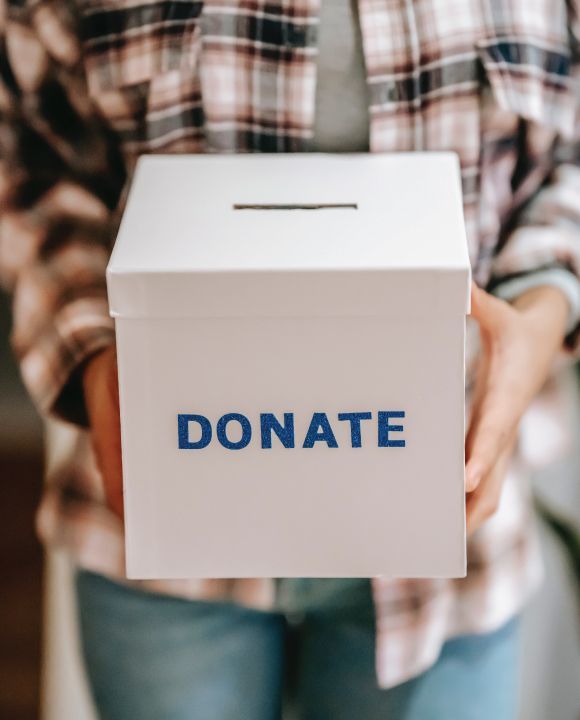 Donating time and/or money to a nonprofit can be a rewarding experience. Any form of charity, from volunteering to giving a donation, can have a great impact on nonprofits, such as New Life K9s. The generosity of donors is the lifeblood of our organization and keeps us assisting those in need. New Life K9s gives service dogs to recipients suffering from Post Traumatic Stress Disorder, at no cost to them, to help them lead more productive and independent lives.
We are going to look at the benefits of donating to a nonprofit organization and how you can donate to New Life K9s.
The Value of Donating to a Nonprofit
The benefits of giving back are numerous and if you have ever given, you know that giving back to a cause can be a satisfying experience. Giving back not only gives you a sense of purpose and floods you with pleasant emotions, but giving can also have financial benefits.
Help Support Important Causes 
Donating to a cause that is important to you can be fulfilling. Knowing that your donation directly benefits someone in your community is a great way to get involved and help, especially if you may not have the time to get physically involved or volunteer your time.
Donations help your community
Giving to a local organization impacts the community for the better and can help you reconnect with the place you live, play, and work in. At New Life K9s, our goals include preventing suicides, reducing homelessness, saving community resources, and reducing the need for medications. All these things help our community as a whole. 
You'll feel more thankful
Giving back makes you feel more thankful for things in your own life. Additionally, giving back can boost someone's gratitude. Gratitude can relieve stress, harbor optimism, and create happiness.
You'll feel good!
Donating makes you feel good inside. It might sound a little cliché, but sometimes clichés are true! Giving back to a good cause or someone who is truly in need gives us a gratifying feeling inside. Giving can make you happy, make you feel more satisfied in life, and reduce depression along with many other positive feelings.
You'll be able to get tax deductions
There are some financial incentives to donating to a nonprofit. When you donate to qualified 501(3)(c) nonprofit organizations, like New Life K9s, you'll be able to get a charitable contribution deduction. You can deduct donations and reduce your taxable income. You can donate up to $300 without itemizing deductions. When claiming, make sure to get proper documentation for your tax deductions. You can also check out the charitable contribution deductions page on the IRS website.
About New Life K9's & How to Help
New Life K9s is a branch of Son Care Foundation, Inc and is a 501(c)(3) organization.
New Life K9s is a non-profit organization that provides service dogs to veterans and first responders with Post Traumatic Stress Disorder. Our mission is to save lives through the healing power of the human-canine bond. Service dogs are placed with recipients with PTSD, at no cost to them, to help them gain independence in their lives, help heal, regain trust, and re-engage in the world. Pairing a service animal with a veteran or first-responder in need helps lower the risk of suicide, medication used, and homelessness.
But our program doesn't just help people with PTSD. We also have an inmate rehabilitation program. This program partners with three local state prisons, including California Men's Colony in San Luis Obispo, Correctional Training Facility in Soledad, and Pleasant Valley State Prison in Coalinga to teach our service dogs. Using an inmate program not only reduces costs associated with training service animals but it also helps inmates serving a prison term regain a purpose in life. You can visit our Lives Saved page to read testimonials from both recipients and inmates alike.
Our mission and goals are made possible thanks to generous donors, supporters, and volunteers. If you would like to give to our cause and help a veteran and first responder in need, please visit our How to Help page. There are several ways to give, including donations or volunteering, and any amount makes a difference and is appreciated! There are many ways to give to New Life K9s including making an online donation, purchasing inmate artwork, purchasing items from our Amazon wishlist, or even purchasing coffee. As always, thank you for your support!
---
Help save lives and donate to our cause!
New Life K9s places service dogs with veterans and first responders with PTSD at no cost to the veterans and first responders.
---
References