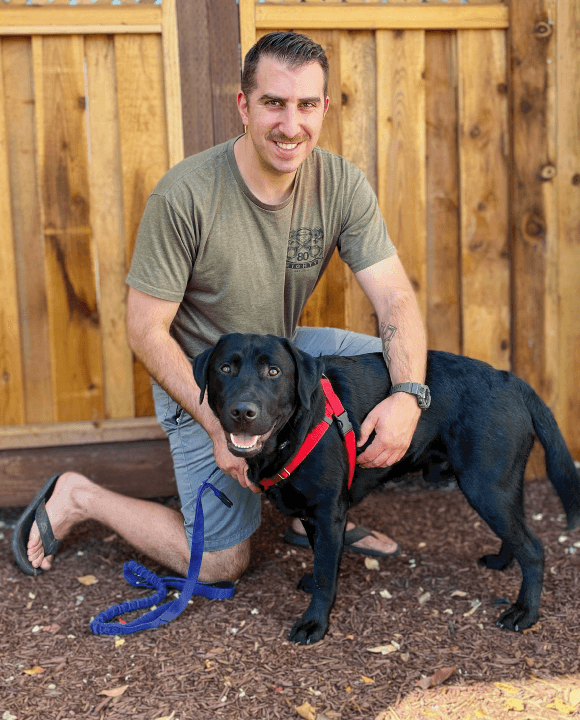 Service dogs are dogs that are carefully bred, selected, and trained to do service dog work for people with disabilities. But just because these pups have been meticulously selected, does not mean they will make the final cut to be a service animal. There is a real possibility that a service dog in-training may be found unsuitable to become a service dog. This happens when a dog doesn't have a specific temperament, character, or good physical health to graduate to service dog status. Dogs that are determined to be unsuitable for service dog work will be released from their service dog training. 
So what exactly is a release dog and what factors contribute to a dog's release from service dog training? In this post, we will answer these questions and discuss what happens to these pups once they are released from a program. 
What is a release dog?
To put it simply, a release dog is a dog that is ultimately released from a service dog training program. At some point in training, the dog is deemed unsuitable to become a service dog. This does not mean the dog is bad, it just means that they are not fit for service work. Oftentimes, release dogs have basic skills that they learned but aren't quite able to perform other specific tasks for a handler with a disability.
There is a rigorous selection process a dog undergoes in order to become a service animal. Service dogs are carefully selected and trained, but temperament and good health are key. According to The National Center for Biotechnology Information, about 50% of dogs selected to go through training graduate to service dog status. This means that no matter how carefully selected a dog is, there will probably be candidates that are released.
What makes a dog unsuitable for service dog work?
Being a service dog is a big role to fill, and some dogs simply are not suitable for the job. There are two main reasons a dog is released from a training program: physical and/or medical problems and behavioral problems.
Physical and medical problems may vary. A dog suffering from a hereditary condition, or who fails a medical exam, will likely be released from a training program. Some examples of medical problems include having hip dysplasia, suffering from joint issues, having allergies, or completing an unsatisfactory eye or hearing exam.
Behavioral problems also vary. A dog in this category exhibits behavior that makes them unsuitable to be considered a service animal. Behavior such as timidity, aggression, excessive energy, or high reactivity (a strong reaction to stimuli) are all possible behavioral issues that would cause a dog to be released.
Where do release dogs go?
The good news is that release dogs are usually released for adoption and make wonderful pets. At New Life K9s, our release dogs are either released to be adopted as pet dogs or released in a category known as Warrior Support Dogs which are companion animals. If the released dog is adopted out, New Life K9s matches them with someone who will provide them with the best home and care for their specific needs. Warrior Support Dogs are still able to perform some of the same tasks that service dogs provide but because of a certain behavioral issue out in public they are not suitable to be service dogs. Because Warrior Support Dogs are still highly skilled, they are placed with a veteran or first responder as a companion animal. 
Remember that a release dog may not meet all the requirements to be a service animal, but they still go to good homes, go on to do great things for their families, and help save lives.
Check out our Warrior Support Dogs
 
---
Help save lives and donate to our cause!
New Life K9s places service dogs with veterans and first responders with PTSD at no cost to the veterans and first responders.
---
References
Parenti, Lindsay, et al. "Selecting Quality Service Dogs: Part 1: Morphological and Health Considerations." The APDT Chronicle of the Dog, U.S. National Library of Medicine, 2015, https://www.ncbi.nlm.nih.gov/pmc/articles/PMC4699317/
 
Mueller, Laura. "How to Adopt a Failed Service Dog." The Spruce Pets, https://www.thesprucepets.com/how-to-adopt-a-failed-service-dog-4584287
 
Grace, Kea. "10 Things That Make a Dog Unsuitable for Service Dog Work" Anything Pawsable. 12 July 2019.