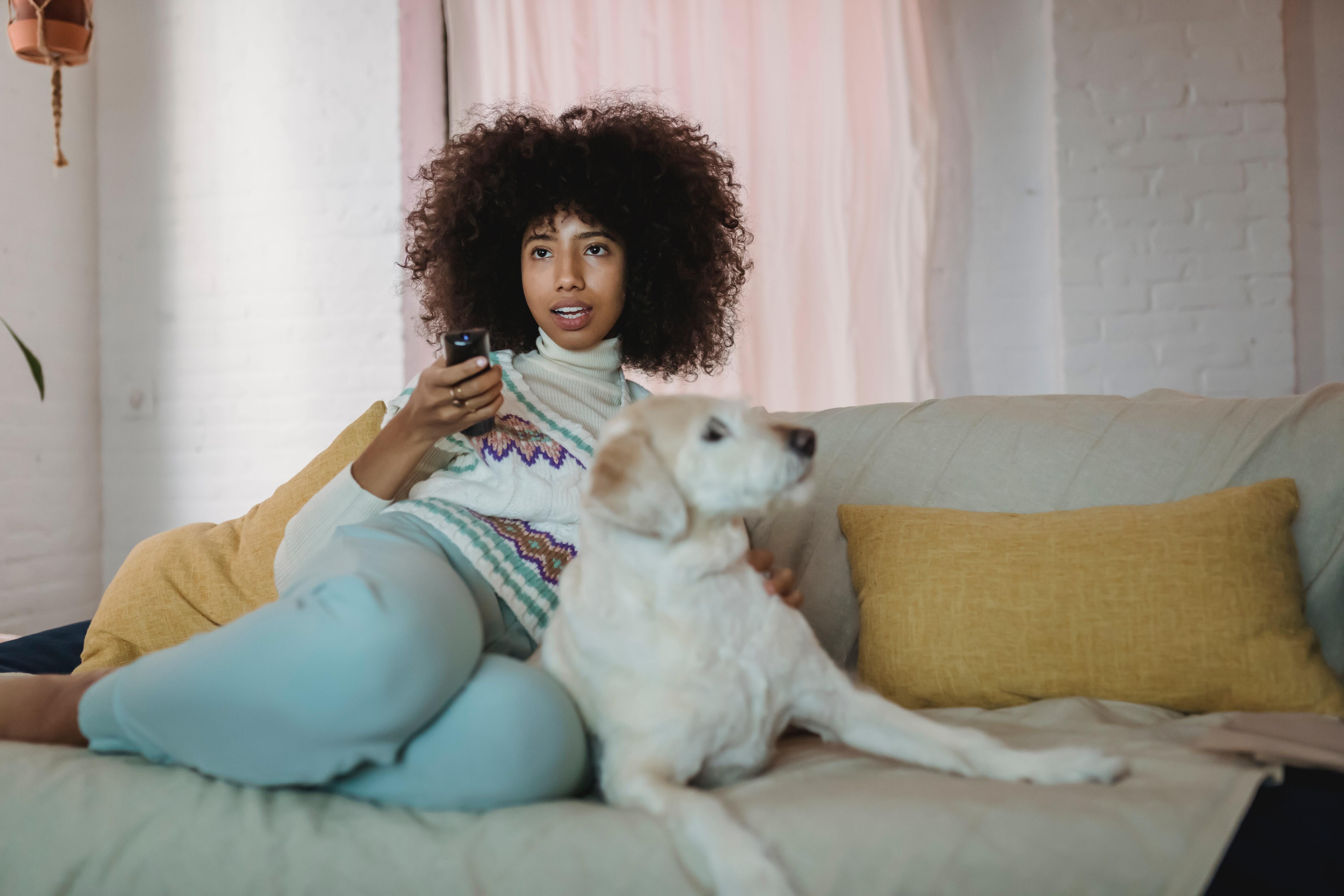 Everyone loves a good movie and if you're like us, you may love yourself a good dog movie. No movie quite beats those that feature our furry best buds, the canine. This week we will take a look at some of the best dog movies made in the 21st century. Let's begin with our top 4 dog movies to watch.
I'm sure you have at least heard of this gem starring Owen Wilson and Jennifer Aniston. This 2008 film is actually based on an autobiographical book "Marley and Me: Life and Love with the World's Worst Dog", a #1 international bestseller, written by John Grogan. The book was made into the 2008 movie Marley and Me and won the hearts of millions of viewers. This film follows the life of John and Jenny Grogan who adopt a trouble-making Labrador Retriever that drives them crazy but also teaches them the lesson of unconditional love.
Why You'll Love It
This movie is a cheery and humorous family film that shows the unconditional and powerful love of a canine. The Grogan family milestones are quickly accompanied by the love of a canine. The bigger lesson is unconditional love from an animal that is unmet by anything else.
Where to Watch
You can catch this popular movie on Spectrum TV, Prime Video, or HBO Max.
This movie stars Dennis Quaid and the dog is voiced by Josh Gad. This movie follows the lives of a dog that goes through a lifetime of owners through a type of reincarnation that spans many decades. This movie is also based on a 2010 book by W. Bruce Cameron.
Why You'll Love it
Let me warn you that this one is a tear-jerker…but in a good way. The plot of this movie chronicles the lives of a dog, eventually finding his human, Ethan. In the end, a dog's purpose is to love humans.
Where To Watch
Watch this movie on Spectrum TV, Prime Video or Apple TV.
This animated film features the voice talents of Louis C.K. as Max, Kevin Hart as Snowball, Chris Renaud as Norman, and Jenny Slate as Gidget and so much more!
Why You'll Love It
If you like a great animated film, then you'll love this one. Yes, the target audience is children, but this movie has the comedy and heartfelt vibes that any grown adult could love. This film chronicles the lives of pets from the point of view of the pets. This journey will have you laughing and feeling all warm and fuzzy inside while busting at the seams with laughter.
Where To Watch
You can watch this animated gem on Prime Video or Apple TV.
Of course, we love Disney's 1955 animated classic, but for our list, we are talking about the 2019 live-action remake of the Disney film, featuring the voice talents of Tessa Thomson as Lady and Justin Theroux as the Tramp.
Why You'll Love It
This is a classic reimagined for modern times. This live-action film preserves the beloved Lady and the Tramp classic while modernizing for the 21st century. The use of realistic pups brings the classic to life without sacrificing the most iconic scenes from the movie. Those iconic scenes include the epic siamese cat scene and the candle-lit spaghetti scene that warmed all our hearts in childhood. One last interesting fact about this movie is the director used real dogs in this movie and enhanced it with CGI technology to anthropomorphize the animals.
Where To Watch
The Live action version of Lady and the Tramp can be found on Disney Plus.
This list of awesome dog movies is quite short and we are looking at movies made from the 2000s on. But there are a plethora of other movies that deserve some love and your viewership. We have not mentioned Old Yeller, Turner, and Hooch, or one from my childhood, All Dogs Go to Heaven. If you are interested in a more comprehensive list of dog movie favorites, read this article from Rotten Tomatoes. We hope that you'll consider taking the time to watch some of the movies on our list and truly enjoy the unconditional love and affection that canines have to offer humans.