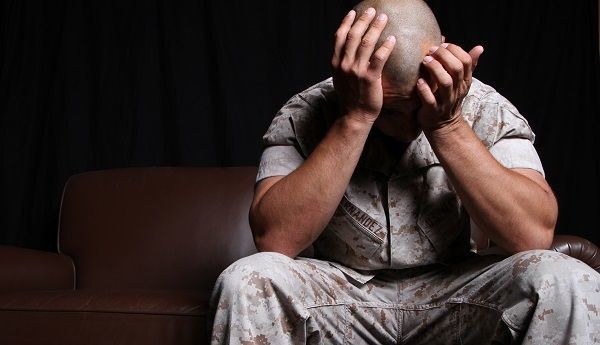 Post-traumatic stress disorder (PTSD) often occurs from experiencing or witnessing a traumatizing event, including combat and war. There are many symptoms of PTSD, including flashbacks, insomnia, and anxiety among many others, so it looks different for just about everyone who has it. Among veterans, it has been shown to lead to other psychological conditions along with physical health problems. Here are four things to know about veterans and PTSD.
Statistics
According to the U.S. Department of Veterans Affairs, about 30% of Vietnam veterans have had PTSD during their life, and 11-20% of veterans who served in Iraqi Freedom and Enduring Freedom have PTSD in a given year. 
PTSD is something many veterans go through, which is why it is especially important for veterans to get proper healthcare and resources for their wellbeing. 
PTSD and Other Mental Illnesses
People with PTSD are more likely to develop other mental illnesses like depression and substance abuse
Ken Yeager, director of the Stress, Trauma and Resilience (STAR) Program at The Ohio State University Wexner Medical Center, says that the danger from living in combat zones and the bonding between soldiers brings about a lot of hormones and cortisol in the brain and body. This can cause veterans to feel disconnected after returning home without those hormones, often leading to depression and substance use. 
In 2016, the suicide rate was 1.5 times higher among veterans than non-veteran individuals.
As stated above, veterans with PTSD are more likely to develop depression, which is associated with suicide. According to the U.S. Department of Veterans Affairs, homelessness among veterans has also been linked to suicide.
Veterans Are More Likely To Develop Heart Disease
Because of the effects of traumatic stress on the nervous system, veterans are more likely to develop heart problems that can lead to cardiovascular disease. 
As mental health becomes increasingly present in a community conversation, society is working to de-stigmatize mental health disorders. With that, it's important to know the prevalence of PTSD and the effects it can have. With more awareness comes more support. As the VA has stated, more needs to be done to improve outreach and help for veterans. But in the meantime, if you or someone you know is suffering from PTSD, there are many different forms of therapy and help out there. 
---
Help save lives and donate to our cause!
New Life K9s places service dogs with veterans and first responders with PTSD at no cost to the veterans and first responders.
---
References:
https://www.research.va.gov/topics/ptsd.cfm
https://health.usnews.com/conditions/mental-health/ptsd/articles/ptsd-veterans-statistics
https://www.meadowsranch.com/30-things-you-need-to-know-about-trauma-and-ptsd-ptsd-awareness-month/
https://www.mentalhealth.va.gov/docs/data-sheets/2019/2019_National_Veteran_Suicide_Prevention_Annual_Report_508.pdf