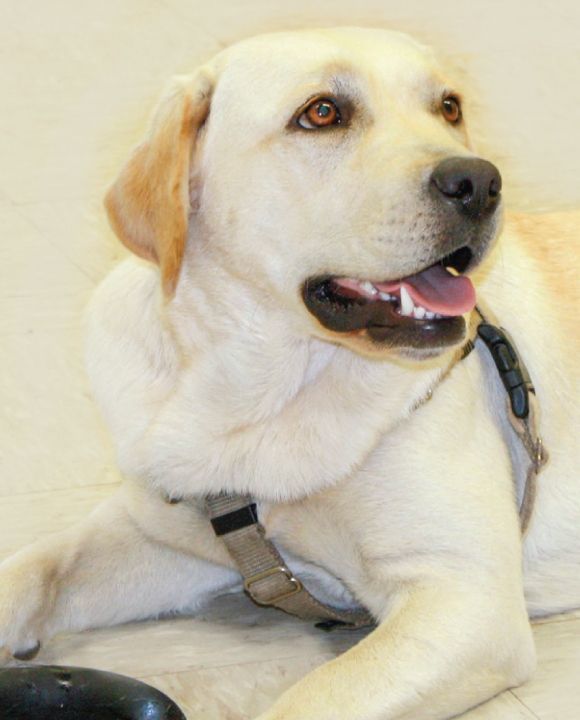 Internationally, for the last decade, the first week of August has been lauded as International Assistance Dog Week or IADW. This formal, honorary, and celebratory week was developed to award recognition and praise to assistance dogs for their important role in global communities. It is also an event that increases public awareness surrounding the purpose and benefits of service animals and promotes public expression of appreciation towards those who raise and train service dogs. This year International Dog Assistance Week takes place from August 1st – 7th, 2021.
Origins
IADW was established by a passionate service dog advocate, Marcie Davis. Marcie is the host of a radio program called Working Like Dogs through petliferadio.com which has 184 episodes and counting. Additionally, she is the author of Working Like Dogs: The Service Dog Guidebook. Both her radio program and guidebook share personal stories to help the public better understand a service dog's role in society as well as provide practical, firsthand feedback on building service dog partnerships. Marcie is herself a member of a service dog team as she has lived as a paraplegic for approximately the last 40 years and uses her knowledge and experiences to promote awareness internationally as well as to honor service dogs. Marcie also runs her own consulting firm call Davis Innovations based out of Santa Fe, New Mexico.
Want to Celebrate IADW in Your Own Community?
International Assistance Dog Week is an organization in itself with numerous resources to help honor assistance dogs and handlers. Here you can learn more about this annual event and find resources to help promote International Assistance Dog Week within your own communities. Some examples of the resources available are:
Handouts that explain what IADW is and its purpose
A sample press release sheet
A sample proclamation that can be used for communicating with state or local legislative representatives
Event Ideas to celebrate IADW
A web banner that can be saved and downloaded in various sizes
All these tools can be found at assistancedogweek.org under their promote your event page. You can also subscribe to the organization's e-newsletter to learn more about the organization and related content. 
IADW partners with two service dog supporting non-profits, Assistance Dogs International and International Association of Assistance Dog Partners (IAADP), as well as receives assistance in their mission from a wide range of other sponsors. Both partnering organizations provide a wealth of knowledge and resources surrounding the benefits of assistance dogs and their roles in society. 
How New Life K9s Celebrated This Year
This year, we participated in International Assistance Dog Week by holding a fundraiser for our dogs and handlers. Every dog in our program has a dedicated team of two or more handlers that teach them the skills that they need to become a service dog. We wanted to thank our dogs and dog handlers for all their hard work so we decided to have a small fundraiser to help us do that!
We gave our supporters an opportunity to send personalized cards with words of gratitude and motivation to each team! We were thrilled at the response that we got and we can't wait to send the dogs and their team the cards and treats that people bought for them!
Thank you to everyone who had a part in this! We loved being able to acknowledge our amazing service dogs in-training and their handlers on this year's International Assistance Dog Week.
---
Help save lives and donate to our cause!
New Life K9s places service dogs with veterans and first responders with PTSD at no cost to the veterans and first responders.
---
References: